TDS shows how many mg of dissolved solids are dissolved in 1L water, which is what we usually call soft hardness. The lower the TDS content, the softer the taste.
The pH value is the index of acidity and alkalinity, and more than 7 is alkaline. The taste of weak alkaline water is slightly sweet, which is relatively suitable for drinking.
After understanding the indicators of water, combined with brand history, taste evaluation and popularity, we selected several kinds of mineral water to taste one by one and explore the delicious water with you.
When China's domestic TV series "Ode to joy" was popular, people on the Internet always asked, "what kind of water did Andy drink?"
In the play, Andy drinks water when he doesn't agree with each other. The lines of the water bottle are like a champagne bottle. The whole body is transparent, and the body of the bottle has embossed Alps. It looks very high-end. This is Evian water.
Evian's water source is Evian town in France. It is backed by the Alps and faces Lake Leman. After at least 15 years of glacier rock filtration, it is directly filled in the water source. More than 300 water quality checks are carried out every day to keep away from any pollution and human contact. It is favored by elites.
Unscrewing the aluminum bottle cap, Yiyun water is sweet and refreshing. With the blessing of the snow mountain pattern on the bottle body, it seems to drink the snow water flowing under the Alpine glacier.
The mineral taste of Yiyun water is quite prominent. After testing, the TDS content is 289mg / L, which is a very high value. It also shows that the water quality of this water is hard, and it is suitable for people who want to supplement minerals
Tds:289 water quality is hard
level of appearance: ⭐ ️ ⭐ ️ ⭐ ️ ⭐ ️
VOSS
When you see Voss in the supermarket, you remember it. Cylindrical bottle body, obsidian cap, simple and atmospheric white Voss words across the glass bottle body, simple and exquisite, can not be forgotten at a glance.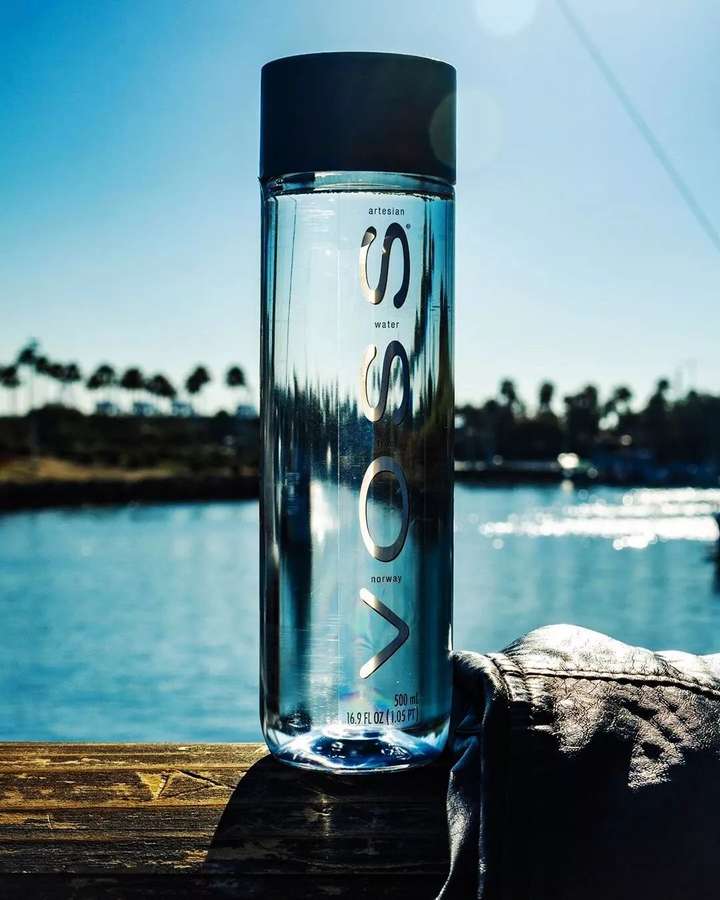 After studying the brand information, we know that the packaging designer of Voss is Neil Kraft, the creative director of Calvin Klein. It is no wonder that mineral water has made a high-end light luxury feeling! If Voss sells a water cup, I think I will not hesitate to take it down.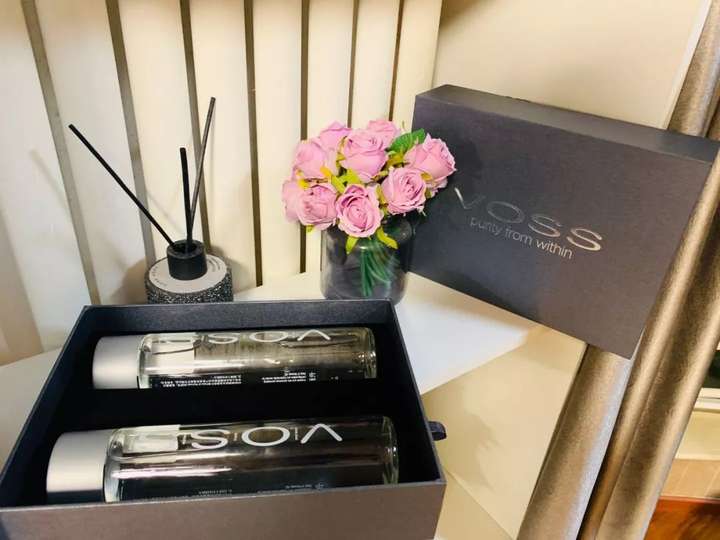 Voss is also the designated water for high-end places such as Peninsula Hotel and Emirates first class. The quality of Voss is obvious to all, and it is absolutely worthy of being called "Hermes in water".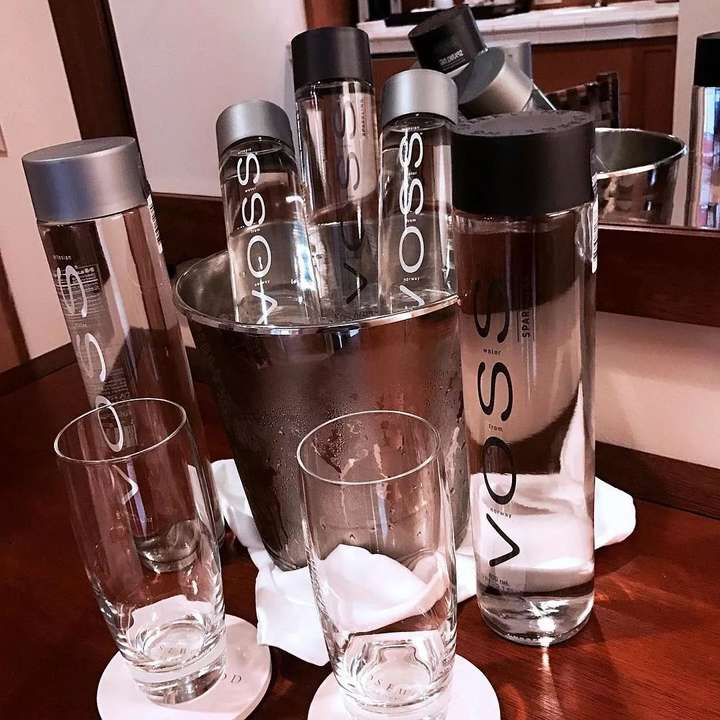 The first sip of soft water makes you feel like this. It's very soft and clear, like white and light cirrus clouds flowing in the sky, like mountain springs flowing in deep mountains and dense forests
It turns out that the ultimate pure water will make people unconsciously close to nature.
The index shows that the pH value of Voss is 7.5, which is a very standard weak alkaline water, and the TDS value is an amazing 22.7. No wonder the texture of water is so light.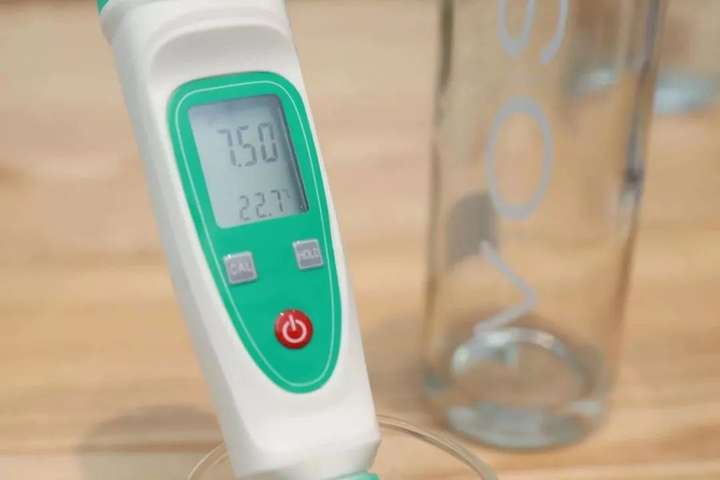 Voss has been on the ins frequency: Star tide people like to take it out of the street to exercise, gourmet bloggers like to use it to make various drinks and food... At this time, Voss is not only mineral water, but also a cross-border fashion brand.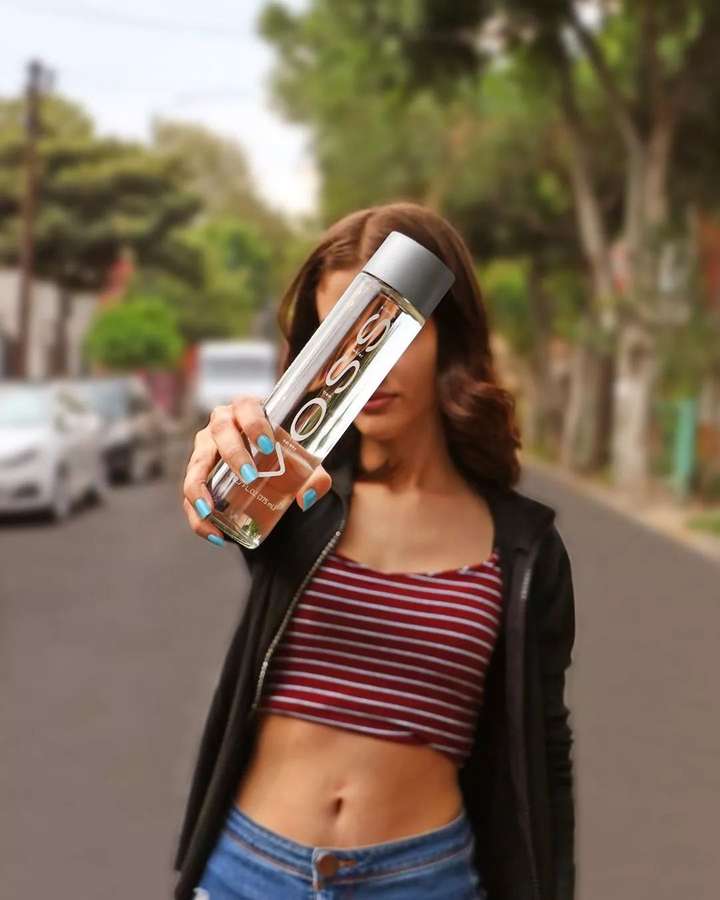 PH value: 7.5, weak alkaline
level of appearance: ⭐ ️ ⭐ ️ ⭐ ️ ⭐ ️ ⭐ ️
texture: ⭐ ️ ⭐ ️ ⭐ ️ ⭐ ️ ⭐ ️